Book Now for IMA Europe Meeting in Ghent: 8-9 December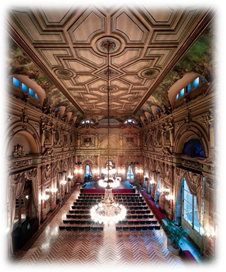 It is our pleasure to invite you to attend the December Incentive Marketing Association Europe Members meeting. We are honoured once again to be hosted by our Benelux members and chaired by Gunther Everaert, Managing Director, SwingGroup and IMA Europe Board member. The focus of the event is to look at best practice in international incentive program deployment and have an academic insight on how technology and color can help attract and motivate the right employees. The meeting will be held at the stunning Opera, Ghent.
Thursday 8 December, 1pm – 5.30pm, Ghent Opera
From 1pm tours of the Opera will commence with the meeting welcome at 2pm by Gunther Everaert, SwingGroup. The meeting will take place at the beautiful and historic Ghent Opera. Keynote speakers will take the stand and talk about thought-provoking, fascinating and notable topics, including:
How to launch an Award-Winning peer-to-peer Recognition Programme?
How color and technology can play a part in attracting and motivating the right employees?
How does European consumer protection legislation influence incentive campaign development?
What can the Incentive Marketing industry learn from a globally operating Online Couponing & Deals start-up company?
Brexit panel discussion: How will the Brexit influence cross-border business for and with UK based incentive marketing companies?
Day 1 – Evening reception  Thursday 8 December, 6pm – 8pm, Ghent Great Butchers' Hall
There will be an opportunity for meeting and networking with members from throughout Europe. The reception will take place at The Great Butchers' Hall, a unique setting to enjoy all the goodies from East Flanders. Kindly sponsored by SwingGroup  and Touch Incentive Marketing, The drinks reception offers a great opportunity for industry professionals from across Europe to get together informally and have a great chat and enjoy some traditional Belgian hospitality.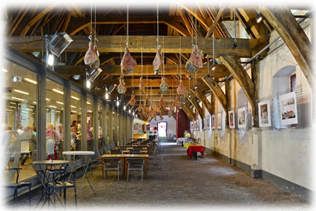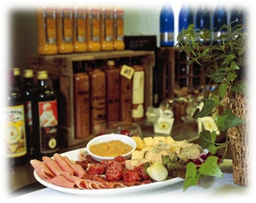 Day 2 – Networking Event (optional) –City trade and taste  9 December 2016
An (optional) but unforgetable City Tour on Friday 9th December hosted by Gunther Everaert, Managing director and founder of SwingG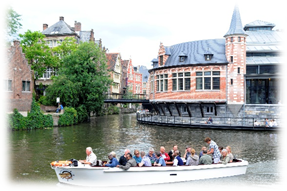 roup with the collaboration of Discover Belgium.
The tour will take you around the sights of the city while presenting you the culinary delights Ghent is famous for. A guided tour reveals the secrets of the wool trade with the UK and the traditions of the middle Ages. A guided boat trip followed by a traditional dish (Ghent fish Waterzooi or Flemish beef stew) & desert will win you over. But pay attention as with the city quiz you might win extraordinary prizes to take home with you!  Please note that there is a small charge for the tour.  Book today
Accommodation – Ghent Marriott Hotel 
SwingGroup has secured a special accommodation rate with the Ghent Marriott Hotel, awarded Best Hotel in Belgium Award by Tripadvisor, the centrally located hotel is offering IMA Members meeting attendees a room rate of 129 euro per night single occupancy (additional 20euros for double), the rate includes breakfast, but excludes room tax. These exclusive rates are only available to book until 16th November or until the rooms are fully booked.